KINOTEKA ON TOUR: Polsk filmfestival 13-15 sep
Som del av Polska Institutets Kinoteka festival 2019 visar Hagabion tre nya polska filmer 13-15 september
PROGRAM
Fredag 13 september kl 20.15: SILENT NIGHT (Piotr Domalewski, 2017, 1 timme 40 min)
Biljetter
Lördag 14 september kl 16.00: PANIC ATTACK (Pawel Maslona, 2017, 1 timme 40 min)
Biljetter
Söndag 15 september kl 16.00: PARDON (Jan Jakub Kolski, 2018, 1 timme 40 min)
Biljetter
We open on the night of Christmas Eve, stripped of any anticipation of family harmony. Credits roll over a group of men on a break from a night bus journey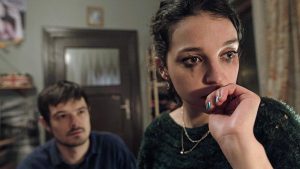 lined up to pee on the side of the road. Amongst them is Adam, on his way home to Poland for a surprise family visit. His reunion, however, is anything but calm. Adam tries to navigate and mend his family's broken relationships, unravelling much unspoken hurt. He confronts his younger brother's unexplained resentment, the abuse his sister is suffering at the hands of her husband, his father's struggle with alcoholism, and his sour mother – whose dreams of sustain their family togetherness is crumbling to pieces.
Adam announces two big pieces of news – his son's birth and also his plans to move to the Netherlands for good. This disappointing news mirrors the social reality of Polish emigration. Silent Night displays powerful honest performances and has striking washed-out blue cinematography. Some of the film is also shown through the grainy film of Adam's camera, who films his entire reunion to show his son in the future the realities and imperfections of familial relations. Ellie Steiner
Six stories about ordinary people put in extreme situations, which cause them to experience a panic attack. We experience a roller-coaster of events: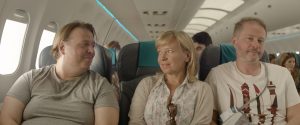 a woman meets her two exes during on night, a couple picks the worst seat on an airplane, a young girl risks having her girlfriends expose her as a porn star, a bride gives birth at her own wedding, a teenager gets stoned for the first time while a young man has to beg his weird mother to save his life's work. A brilliant satire that cuts through society with razor-sharp humor.
Set in the realities of post-war Poland, the film tells the story of mourning parents setting off on their last journey with their son, as seen from the point of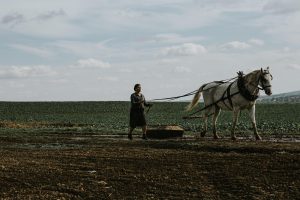 view of their grandson Jan. The son of Hanna and Jacob, a Home Army soldier Wacław "Odrowąż" Szewczyk, is shot by the secret police in the autumn of 1946. After suffering a series of humiliations by the new authorities, who continuously desecrate their child's corpse, Hanna and Jacob decide to provide their son with a proper burial in the Pacławska Calvary, 500 km away.
Their venture through Poland – a country still haunted by the post-war nightmare, becomes a metaphorical journey into the depths of the human soul and an attempt to reorder the world in which neighbors turn against each other, and where one's current enemy may become an unexpected ally.